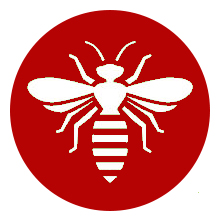 Wasps
Symptoms/Identification
The classic summer pest of barbecues and picnics
Potential Issues
Relatively high risk of being stung.  People sensitized to the sting risk anaphylactic shock with is a medical emergency.
Treatment
Treatment with residual insecticides delivered with specialist equipment and appropriate PPE is highly effective.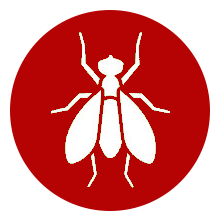 Cluster and House Flies
Symptoms/Identification
Cluster flies form aggregations or clusters in houses when they retreat to or move into houses or leave houses before and after their winter hibination.

Other flies, such as the house fly, blue bottles, green bottles sewage flies can be a nuisance and have the potential to spread disease.
Potential Issues
Nuisance and spread of contamination. 
Treatment
Cluster flies can be treated with fumigation or sometimes removal by specialist vacuum
Other flies can be treated with good biosecurity, hanging nets, fumigation and electric fly killers (EFK) .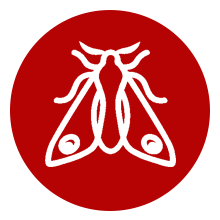 Clothes Moths/Carpet Beetles
Symptoms/Identification
The larvae or caterpillars of this moth can cause extensive damage eating holes into carpets, curtains and clothing.
Potential Issues
Damage to expensive wool carpets, favourite wooly jumpers and any other natural fibre in the house. 
Treatment
Treatment of fibres with residual insecticides.  Prevention is better than cure so for high value fabrics, pheromone traps can be used for early detection.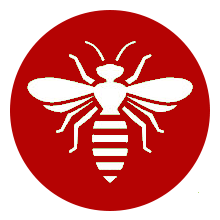 Bees
Symptoms/Identification
Bees are hugely beneficial to the environment but in the wrong place they can be a problem.  In addition to the well-known honey bee there are bumble bees, solitary bees and miner bees.
Potential Issues
Generally harmless unless disturbed.  Swarms of honey bees can arrive suddenly and can cause disruption if they land somewhere in appropriate.  This can be problematic if there is risk of members of the public might be stung.  When bees of all species take up residence, they can cause problems such as honey damage and disruption of access to property.
Treatment
Treatment of bees is a specialist operation. The primary aim is to relocate and the last resort is poisoning which needs to be done with care and in accordance with the legal responsibilities.